Living on Air
Minibar Stockholm, 2011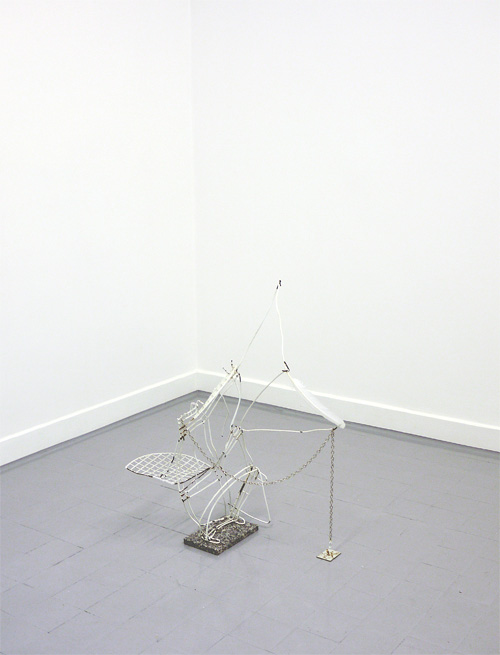 Hummingbirds don't Hum, 2011
Metal, chain, feather, mirror, crystal, blood, stone
Dimensions variable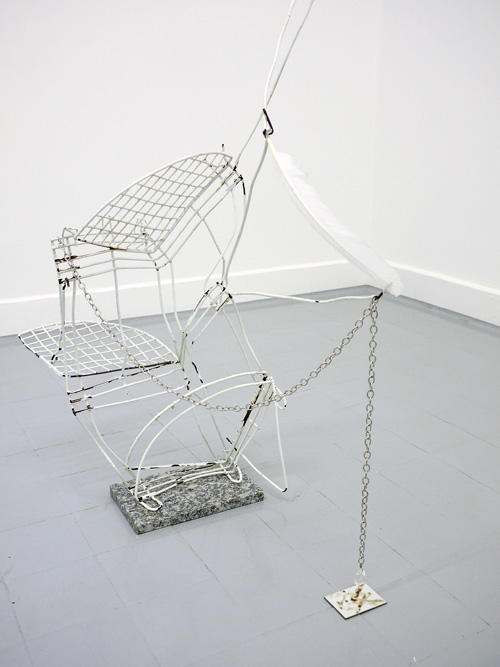 Hummingbirds don't Hum, 2011 (detail view)
Metal, chain, feather, mirror, crystal, blood, stone
Dimensions variable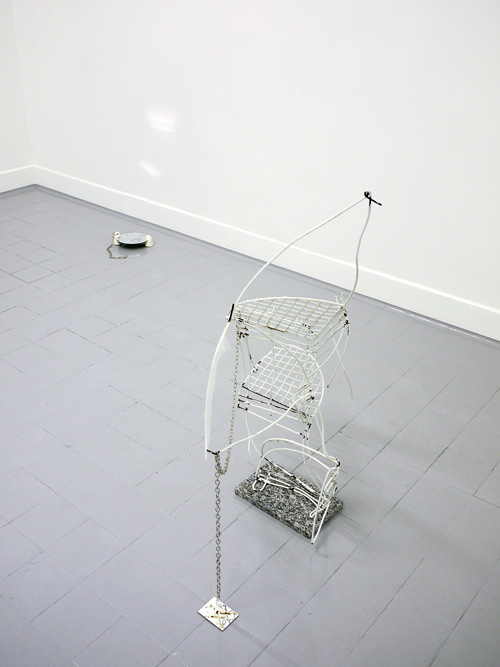 Living on Air, 2011
Installation view, Minibar Artist Space, Stockholm, Sweden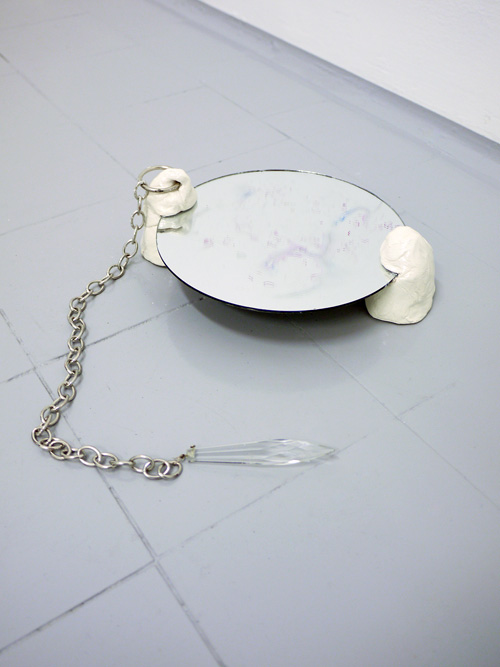 untitled (Dominion), 2010
Ceramic, mirror, saliva, ink, metal chain, crystal prism
20,5 in diameter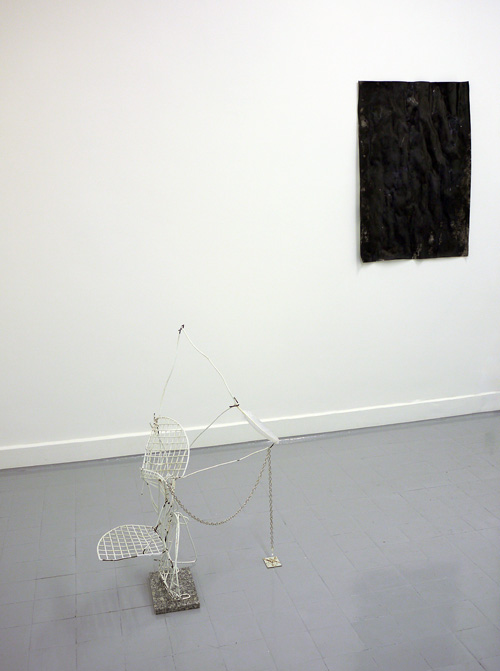 Living on Air, 2011
Ceramic, mirror, saliva, ink, metal chain, crystal prism
20,5 in diameter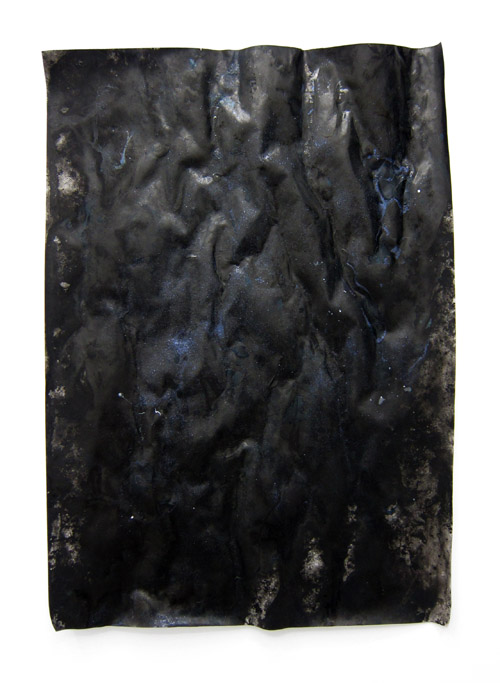 Living on Air 2011
Ink, glitter, nail polish on paper
102 x 73 cm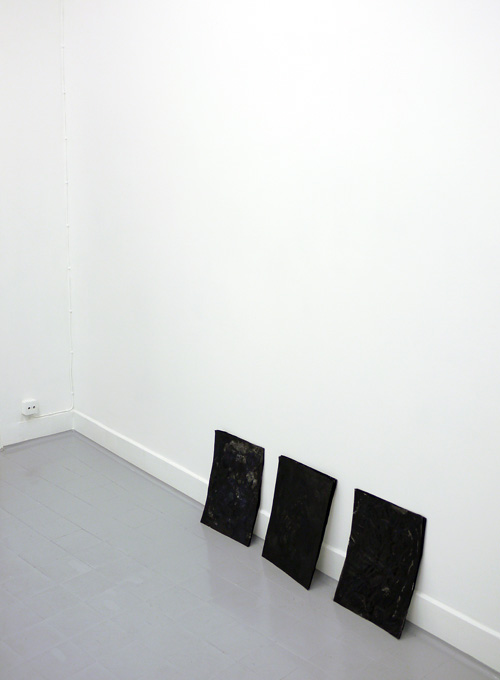 Living on Air, 2011
Installation view, Minibar Artist Space, Stockholm, Sweden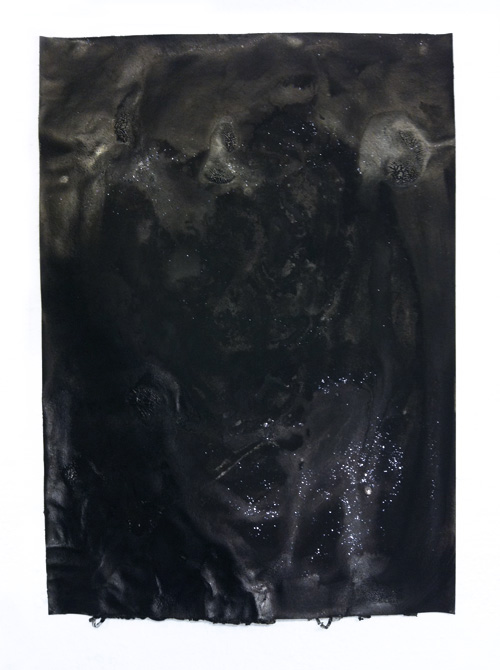 Living on Air Series, 2011
Ink, glitter, nail polish on paper
42 x 29,7 cm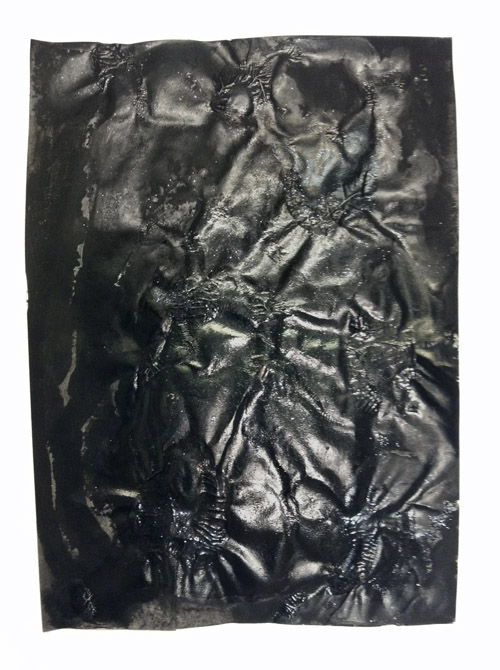 Living on Air Series, 2011
Ink, glitter, nail polish on paper
42 x 29,7 cm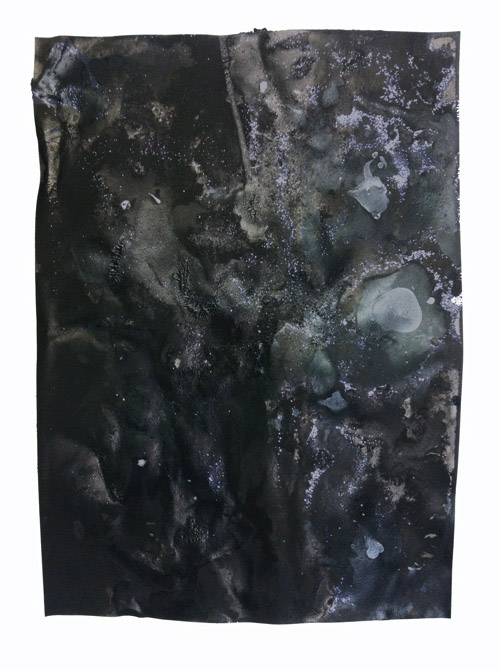 Living on Air Series, 2011
Ink, glitter, nail polish on paper
42 x 29,7 cm





Minibar Stockholm exhibition text:

The exhibition presents a series of ink paintings on paper and mixed media sculptures. The title of the show, Living on Air, suggests a paradox that embodies a dynamic of rejection and belief that Length investigates throughout the exhibition. By using the polemics of duality he adds value to the works themselves, but also creates an imbalance and dynamic between the works and their placement, scale and material presence.

The amount of ink used in the paintings causes the images to elicit physical qualities, thus moving away from the constraints of an image. Other materials mixed in the ink, such as glitter and nail polish, allude to the artist's interest in the Goth movement and the use of subcultural attributes and paraphernalia. It is the process of evading both the figurative and the abstract that renders the painterly surface to a hybrid form. Taking its starting point in a perceived deprivation of meaning and values in images, the process reflects the artist's regret for unbelieving. Nevertheless, and while still unbelieving, the experience and outcome harbours a mute and inexpressible desire.

Although opposing through their distinguishable elements, the sculptures concur with the images. The metal construction of the larger of the two sculptures balances between fragility and endurance and materializes a dualism that prevails in all of Length's work on display at Minibar. The result is an effort that neither approaches nor withdraws from the use of language.